Storm Damage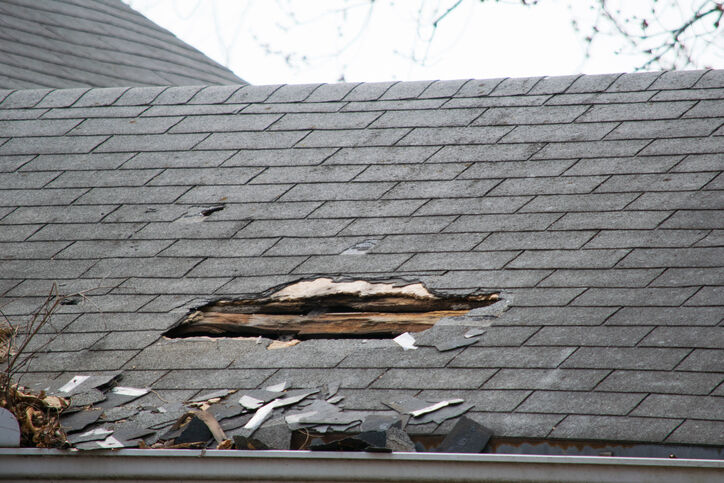 Your home is a major financial investment, and it's the place where your family's most important memories are made. You take measures to protect it from accidents, but sometimes those precautions are not enough. Storms from high-speed winds and hail tear off roofs and siding and break window glass. Heavy rains, which often accompany these storms, present the risk of water damage to compromised interiors. After the excitement is over, you're left with a mess to clean. The good news is that you don't have to restore your home alone. Since 1988, Trinity Roofing & Builders has been getting homes and commercial structures back to working order after storms hit. If you need exterior contracting help after a storm, give us a call for a quick estimate.
---
Call for a FREE Quote
---
Window Repair is the First Step in Storm Restoration
Although some modern windows are made to withstand high winds, most standard window glass will shatter when hit with powerful wind and hail. After cleaning up any broken glass, it's time for you to contact a storm damage restoration contractor to quickly replace broken windows. Trinity Roofing & Builders offers emergency services that can quickly fix your windows. Our window repairs prevent water damage to interiors and reduce waste in energy consumption. It's the first step to getting your home or commercial property back to normal.
Storm Damage Roof Repairs
Homes that are impacted by hurricanes often incur moderate to heavy roof damage, and it's possible that a structure's roof can completely disappear during a powerful tornado. When your home is exposed to storm damage of this magnitude, you need the help of an exterior contractor that can replace or repair your roof against additional weather damage. When you call Trinity Roofing & Builders for storm damage repair, we inspect the extent of the destruction and develop a plan to stop leaks and make professional repairs. Our services include emergency roof tarping and priority roof repair and replacement. If your home or business has been damaged by a storm, give us a call for a free quote for repairs.
The Importance of Storm Damage Repairs
After a storm, broken or missing siding can let excess moisture, insects, and even rodents into your home or business. It's best to start the siding repair process as soon as possible to avoid additional problems. Most insurance policies cover siding damage that is caused by wind and hail, which makes paying for repairs relatively easy. Trinity Roofing & Builders works with insurance companies to deliver quick, high-quality repairs for storm-damaged homes and commercial buildings. For storm damage restoration, call us today for a free quote.
---
Call for Fast FREE Quote
Dial Area Code first please.
---