Roof Repairs in Liverpool, Texas
Homeowners hold a lot of responsibilities when it comes to caring for their properties, and roof repairs in Liverpool, Texas are one of those nuisances. While you hope to never be put in a situation that requires roof repairs, chances are it will happen at some point. From missing shingles to full-blown roof damage in Liverpool due to a storm or fallen tree, the best way to fix roof repairs is to contact the experts at Trinity Roofing & Builders. Our team provides all the roof repair services necessary to keep your house in pristine condition, have the best looking house on the block, and always keep you safe.
---
Call for a FREE Quote
---
$750 OFF
New Roofs
expires 12/31/2023
$699 OFF
Re-Roofs
expires 12/31/2023
Trinity Roofing & Builders's Roof Repair in Liverpool, Texas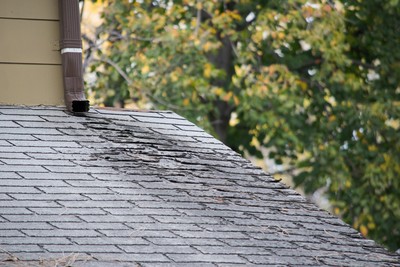 There are several roofing problems that may not be obvious to homeowners until a greater problem emerges. Trinity Roofing & Builders provides a variety of roofing repair services to keep your home clean and safe.
Roof Punctures: From hail to random flying objects, it's possible your roof could become punctured, which opens it up for leaks. Trinity Roofing & Builders can fix the punctures properly without having to do a full roof replacement, which makes it quicker and less expensive for you.
Pooling Water: Ponding or pooling water will ultimately wear out your roofing surface and could lead to a leak on a Liverpool home. Our roof repair team will not just fix the problem, but we'll locate the root of the problem to ensure it doesn't come back in the future.
Missing Pieces: Strong winds can damage roofs by removing some of the shingles. If your roof is missing any of the pieces, it's important to get it fixed right away. If not, you continue to leave your plywood exposed, which could ultimately lead to more expensive fixes.
Leaking Liverpool Roof: A leaking roof is never a good sign, but leaving it untouched will only lead to more damage. If you notice any leaks from your roof, contact Trinity Roofing & Builders at (409) 207-8674 to get it fixed.
Why Choose Trinity Roofing & Builders for Liverpool Roof Repair
Trinity Roofing & Builders provides roof repairs to Liverpool homeowners in need, so why choose our services over other roof repair companies nearby?
Fair Price: Roof repairs can be expensive, but Trinity Roofing & Builders provides affordable roof repairs that keep more money in your pocket.
Roofing Expertise: With 35 years of experience, we've seen plenty of roof damage and have found the best possible way to fix it.
Caring Service: From smaller fixes to a full-blown roof replacement, our team can provide all the roofing services you need.
Great Communication: We want you to be completely in the know about our service, so we constantly communicate with you.
---
Call for FREE Roof Repairs Quote
Dial Area Code first please.
---
WHAT CUSTOMERS ARE SAYING:
5★★★★★ - "Trinity did excellent work and settled my insurance claim. They are a very honest company, and easy to deal with. I got more money for my rotted decking."

Nick in Galveston, TX

2018-04-23

5★★★★★ - "I am a widow and I live on a fixed income. Trinity got my insurance claim approved after it was denied the first time by myself. They are a very professional company and do quality work. They gave me a $850.00 discount."

B. Smith in Houston, TX

5★★★★★ - "My roof claim was denied. I hired Trinity and they got my insurance claim paid. They also discounted the re-roof $850.00"

D. Allan in Galveston, TX

5★★★★★ - "Trinity does a fine job and knows how to get an insurance claim paid. They gave me a $500.00 discount."

Anonymous

2017-05-03

5★★★★★ - "5★★★★★ - "Trinity is honest and has integrity. They do quality work. They are very experienced in getting a insurance claim paid and supplemental billing too. My wife and I are pleased." 2017-05-03"

Anonymous

2017-05-03

5★★★★★ - "Thank You SO MUCH for all of your hard work, time & effort dealing with the insurance company. I really appreciate it!!!!"

Penny in San Antonio, Texas

2013-04-11

5★★★★★ - "Thanks to Monica meeting w/the Adjustors, I am gettin a new roof, everything repainted & fixed, a new storage shed, new commercial carpet installed in 3 rooms, and items too numerous to name! It pays to go with TRINITY Roofing & Remodeling!"

Oralia Galaviz Garcia

2013-04-11

5★★★★★ - "Thank you so much for all the great work your company has done on my home after the storm and water damaged it. The roof and gutters look great and the inside work is wonderful. TRINITY has gone well beyond the call of duty to work around my work schedule to get the inside work done so I did not have to take off any work. I, my friends, and co-workers are in need of homebuilding/repairs. Thank you all for everything! Also, want to thank you both for helping work with the insurance company to get all repairs cover at replacement costs. I will recommend your company too."

Cynthia Powell in Katy, Texas

2013-04-11

5★★★★★ - "About a year ago I my electric bill was the highest I've seen in 10 years. My living room was always hot and fan's had to be used to get the cool air from the back of the house to the front and hopefully my A/C would stop running for a little while so my electric bill wouldn't keep going up. I needed a whole new system including ductwork. I did my due diligence and started getting quotes and the news just seemed to be bad. This was an expensive job. I decided for one more quote but not knowing who to call I passed the office on the way to church one Sunday morning. About a week later I was sitting in my kitchen with a very nice gentleman, Ken B., who sat with me patiently and answered all my questions. I was shocked at the quote he offered. I thought he was joking or leaving out a major part. A week later my A/C was being installed, everyone I had in my house was professional and courteous. The true test was when my next electric bill arrived. It dropped in half and it wasn't even a full month. I run my A/C at a lower temperature now than I ever have and my bill has not gone over $100 this whole year. I have gladly recommended Ken B. to all my friends & family when they need AC/Heating work on their house." Diane Neveling, Halliburton Energy Services in Houston, TX"

Anonymous, Roofing in Houston, TX

2013-04-11

5★★★★★ - "Thanks for handled my replace damaged roof claims process at timely base. I was shopping around with few roof companies, but your hard work, reasonable pricing, and professional attitude impressed me, I am glad I made a right choice to use you and your team to replace my roof." Aiping DeGrassi"

Anonymous in Houston, TX

2013-04-11
---
Call for FREE Roof Repairs Quote
Dial Area Code first please.
---